Introducing Concrete Controls Corporation, Moisture, Slump, and Temperature specialists since 1956. Concrete Controls Corporation was founded by Paul M. MacKinney, who has now retired to sunny Arizona. In 1956 Paul M. MacKinney introduced slump controls to the industry. Over the years many more process controls have been developed and shown from his unique motorhome showroom.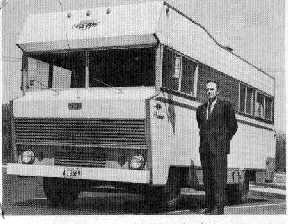 In 1988 ownership of the corporation was passed to his son, Paul E. MacKinney, who has a degree in Electrical Engineering Technology from LeTourneau University and 25 years of concrete plant experience alongside his father. Concrete Controls Corporation has greatly expanded it's line of moisture, slump, and temperature indicators and controllers. Quality of product and customer service will continue to be of top priority. In 1990, after 35 years of continuous operation in Wheaton, Illinois, Concrete Controls Corporation moved to the Phoenix area.


ALL WHEEL HYDRAULIC DRIVE SEMI-TRAILER CONCRETE MIXER Designed and built by Paul M MacKinney in 1956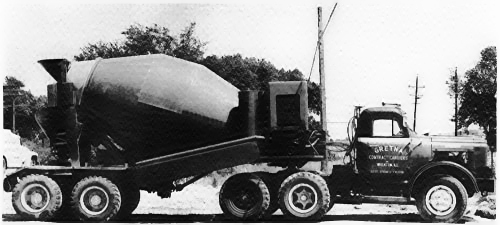 This 1957 Slump control automatically added water to a central mixer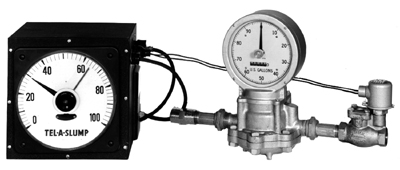 This 1956 Slump indicator monitored the Slump of concrete inside transit mixers driven by seperate engines.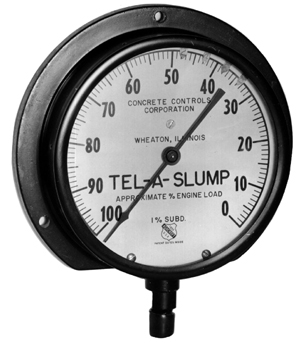 Concrete Controls Corporation
3220 S NASH WAY
Chandler , AZ 85259
Toll Free 1-800-345-6654
Service Phone 1-480-821-5050